External CMO / Marketing Director
"Mad men in the 21st century"
MadPipe® combines marketing campaign leadership, brand evangelism, advertising and corporate storytelling to fuel your goals. Inquire within.
External CMO / Marketing Director
"Mad men in the 21st century"
MadPipe® combines marketing campaign leadership, brand evangelism, advertising and corporate storytelling to fuel your goals. Inquire within.
MadPipe does for a company what a campaign manager does for a political campaign.
If your firm needs marketing services implemented end-to-end, MadPipe is a lean, boutique, sales-driven agency. [more].
Someone to plan, coordinate, and guide your firm's marketing efforts—that's the work of an external marketing director. [more].
When you want a resource to lead a campaign, website project, or other temporary need to completion: [more].
Dramatically Boost Your Firm's Capabilities
Salespeople are your frontline. They are going after business and eating what they kill. But they need ground support—someone that speaks their language, catalogs messages that are working, and bolsters their efforts to close deals.
Company inspired & enlisted.

Customer insights extracted.

Revenue growing noticeably.
Company inspired & enlisted.

Customer insights extracted.

Revenue growing noticeably.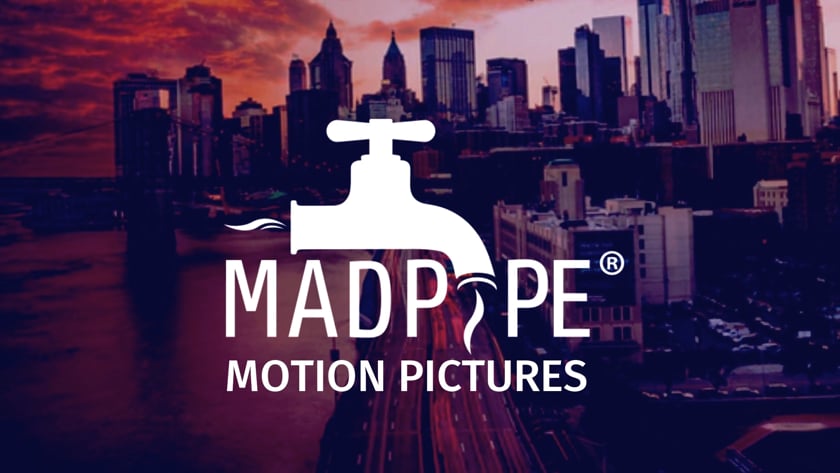 You've got big goals—biggest in your industry. Good. You can have what you want. Get precise about the target, hold up your end, and prioritize winning. Do we have a deal?
Success Is Seeing the

Needle

Move!
And everything else is codswallop.
Change in Awareness / Attitude
Change in Engagement / Behavior
Change in Revenue / Business Result
You're Seriously Still Waiting?
This is what success sounds like.
Brian Scott
SVP Global Sales, CTSI-Global
"For a twenty million dollar logistics company processing five million transactions daily and twelve billion dollars annually, there's still a ton of room to grow. MadPipe takes the lead on rallying our marketing team, filling key gaps in expertise, aligning the team with Sales, and producing measurable results. MadPipe took a website project a vendor sat on for a year and brought it to completion in 24 days. We consider the relationship integral to our team."
Visionary Goal: An industry leader in enterprise logistics and business intelligence wanted to achieve ambitious revenue goals, align their marketing efforts with sales goals, and produce an updated brand narrative and messaging for those purposes.
The Specifics: The company needed to 1) get all stakeholders on the same page, 2) get a new website delivered, new sales collateral, and a new UX for their app, 3) implement marketing automation, 4) optimize their ads, and 5) improve their lead generation. They also wanted to be better known for their newer services and garner more sales leads.
The Hurdles: The various teams brought lots of different demands and considerations. Marketing vendors were less responsive than required. Stakeholders lacked the sheer time and focus needed to build consensus, plan actionable next steps, and hold all participants accountable. These hindrances jeopardized the firm's ambitious goals.
MadPipe's Solution: Create a new brand-story for the company, aligned with the sales department's needs. Assemble a marketing team around a consensus model for decision-making and apply an agile process for project execution. Put milestones in place with continuous measurement for all participants internal and external to the company (including vendors). Relentlessly drive projects (like the website) to completion.
Direct Results: The team delivered a new app UX, website, and sales collateral, implemented marketing automation, and overhauled the ad and lead-gen functions to produce improved numbers.
Ultimate Result: By the end of the first year, the company was positioned to pursue a forecasted three-fold growth in revenue vs. the previous year.
"We couldn't do this stuff without Daniel DiGriz and MadPipe. They're very much a huge part of our team's success." - Richard Perry, VP of Product Management
"I've had the best year in sales I've ever had since MadPipe has been on board." - Josh Miller, VP of Sales
Jean Tang
CEO, MarketSmiths
"For a virtual company in four cities, MadPipe directs marketing for eight employees + 22 contractors, with hard deadlines they can't screw around on. MadPipe suggests new campaigns, trains whatever we need, troubleshoots roadblocks, recommends tools and resources, and analyzes our metrics. Now, 90% of our business comes from search, and there is new business from social."
Visionary Goal: A successful copywriting firm with a staff of 30 wanted to achieve ambitious revenue goals, become known as the enterprise and mid-market go-to for copywriting, and have an easier time garnering leads.
The Specifics: The company wanted to reduce lead-generation overhead, yet increase the mix of enterprise and mid-market to small-business clients, and command top-of-market prices, and work on more optimal projects.
The Hurdles: The firm did not have enough internal bandwidth to simultaneously maintain an effective marketing program and meet the company's operational demands. One hundred percent of leads were coming from referrals but those were time-consuming to generate and were not generally enterprise referrals. The firm wanted valuable search leads.
MadPipe's Solution: Draw on the company's brand narrative to hone and present its value proposition for enterprise prospects. Outline a packaging and pricing schema for recurring revenue services. Optimize the sales team's approach. Create a content/SEO strategy that produces a high volume of traffic & steady leads.
Direct Results: Significant uptick in traffic and leads: 90% of leads come from organic search. There is a dramatic increase in enterprise and mid-market clientele.
Ultimate Result: The company crossed a new milestone on annual revenue and brand reach.
Elizabeth Hulings
Director, CHF
"MadPipe has been an invaluable partner on multiple projects. MadPipe develops long-term, multi-tiered strategies to build momentum and drive revenue, and then leads specific tactics to accomplish quotidian marketing goals. MadPipe® moves clients forward at surprising speed."
Visionary Goal: A mission-driven organization wanted to become the primary provider of entrepreneurial education and business training for creative professionals.
The Hurdles: Needed a unicorn mix of expertise to 1) wed adult learning, digital transformation, and instructional design with marketing savvy, 2) recruit sufficient learners to an entirely new educational program, 3) overcome industry perceptions around the feasibility or practicality of such a program, 4) imbue the program with sufficient gravitas to meet the standards of exacting supporters, and 5) launch extremely quickly.
MadPipe's Solution: Rapidly design and deploy a full suite of educational programming on an agile model (plan and execute in tandem). Programs include a graduate-level fellowship, a digital learning portal, and a learning event series, supported by a user-driven learning community and a widely distributed syndicated podcast. Develop messaging that translates the organization's mission into compelling narratives. Assemble a marketing team with the expertise to disseminate that organizational narrative.
Direct Results: Brought podcast to 30,000 downloads by the start of 2018. Attracted 15,000 unique users, comprising 54,000 page views, to the learning portal. Graduated nine fellows from a pilot in 2016 and 18 fellows from the full program in 2017. Awarded 13 senior fellowships for 2018. Numbers continue to climb.
Ultimate Result: Based on learner inquiries and media coverage, The Clark Hulings Fund for Visual Artists is widely regarded as providing some of the most innovative and substantive business education to professional and working artists. The audience continues to grow, and the organization has multiple new streams of revenue.
A quick discovery call will determine if we're a fit.