It was inevitable that a creative agency would produce... creativity.
Luc Besson's 2002 film The Transporter has Jason Statham as a "transporter" for hire who will deliver anything, anywhere, if the money is right. He offers clients several rules: 1) The deal is the deal, 2) Never change the deal, and 3) Never make a promise you can't keep.
Daniel DiGriz, MadPipe's Digital Ecologist® was inspired by that clarity and simplicity. "I wear a lot of hats, so I'm flexible and fairly agnostic about the goals. I solve ill-defined problems—a phrase from education theory. Paint a target on it and, if it's ethical and the money's right, I'll get it for you. I'm outright mercenary about the inertia I bring."
As a result, Daniel started a little side project in which he put forth 3 rules that comprise "The Deal" (they're also on the MadPipe coffee mug). 1) Name the goal (Achieving anything starts with clarity on what it is). 2) Hold up your end ("Do what you say when you say"). 3) Play to win (or don't play).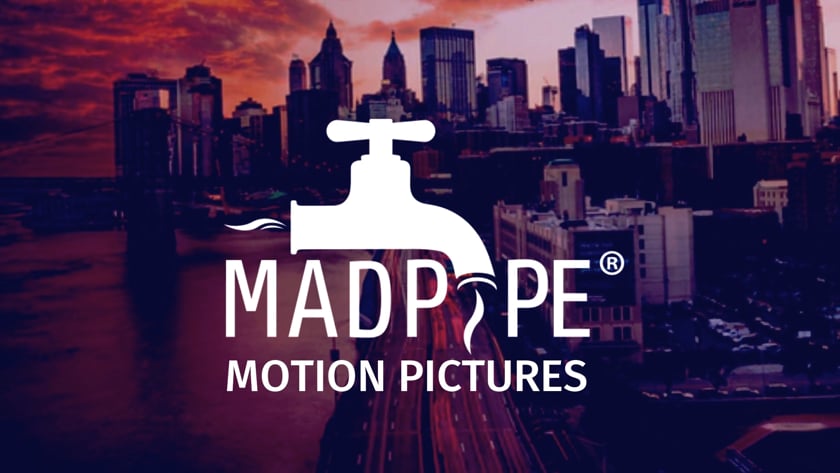 Drive is a 2011 neo-noir starring Ryan Gosling as "Driver"—an (unnamed) Hollywood stuntman who moonlights as a getaway driver. The score is by Johnny Jewel of Chromatics. Rolling Stone marked it best film of the year.
Daniel took inspiration from the film's opening scenes and produced "Drive Hard" as a "desktop short film" promoting MadPipe.
"The idea that companies are in continual motion and any given goal doesn't mean 'There. Done. We can all go home now.' but we're on to the next, and the next—that's exciting. And it takes a certain mentality to stay committed to that."
Daniel DiGriz was inspired by films like Stand By Me (1986), Sneakers (1992), Things to Do In Denver When You're Dead (1995), Ronin (1998), The Matrix (1999), and The 13th Warrior (1999), which involve having or assembling the right "crew" for a project. The output of the whole is amplified by the diversity of skills and the difference of perspectives brought by each member.
"The individual weirdness of a person is the key to their genius. If all you've got is a bunch of suits, you can't get things done. You have to take on much smaller goals." MadPipe works with a network of professionals that are A-Team material, and DiGriz made "The Crew" as an amalgam of those narratives.
From Art to Invention uses the motif of physical rotation to indicate the intrinsic alignment of progress and creative energy with a focus on the future.
"I do some work with a non-profit, The Clark Hulings Foundation, which inspires and equips creative entrepreneurs. I wanted to to convey the importance of creative intelligence in solving the world's problems. Too often, it's left out of the mix. As a Creative Director in various firms, I know it's often the essential glue."
At three and a half minutes, the film is longer than most, but the intent is that it contain a 'summa' from which messages could be extracted in shorter form.
"The Adventurer Executive"
Daniel is enormously fond of The Matrix. "We're not living in a simulation. But we are invited to live in unreality every day. And we are asked to accept various situations in which the power balance is unsustainable. I wanted to prick at that idea and simultaneously play with the messaging of the company I co-founded, Free Agent Source Inc."
An utter experiment, and darker than MadPipe's usual fare, it was nonetheless a fun project, and fans of the cyberpunk genre will get a kick out of it.